We are a Hong Kong Audit Firm (CPA) Firm | Auditors registered with the Hong Kong Institute of Certified Public Accountants with Firm No. 0899 with affiliated offices in China & Singapore and located in one of the main commercial area in Hong Kong. We provide close personal services, quick response to our clients' needs, one-stop service for setting up offices in Hong Kong, and other services. You may refer to our Firm Registration Certificate or check that we are a member of the Institute of Chartered Accountants in UK by searching this Web's "Directory of Members".
Our Firm is among the few which are on the lists of Qualified Professional Intermediaries of HSBC, Hang Seng Bank and Standard Chartered Bank. You can find the approval letters by clicking the following:
MISSION
Our mission is to provide high quality services to our clients over the long-term at competitive fees. You will find that we are able to render certain additional services exceedingly valuable when the time factor is of special importance.
HISTORY & DEVELOPMENT
We were established on 16 April, 1991 as a sole proprietor firm, and have now become a partnership. We grow fast because our clients refer a lot of other clients to us in response to our full range of high quality, speedy and personal services.
We also react quickly to the changing business world. Now we are one of the pioneers amongst Hong Kong audit firms that set up their web sites and assist our clients in setting up companies in China.
CLIENTELE
We have a wide range of clientele from different industries such as trading, manufacturing, forwarder, properties development, property agency, building management, hostel management, art design, cleaning, insurance agency, stock broker, travel agency, investment, professional, restaurant, modeling, printing, courier. Our clientele include both local and foreign investors, and companies ranging from one-man size to medium size.
SERVICES
We provide the following services :
Auditing
annual audit
special investigation
due diligence
Accounting
maintenance of books of account & records
preparation of periodic and annual accounts for audit
payroll services
Company Secretarial Service
company formation
provision of a resident company secretary
preparation of documents for changes of directors/shareholders
maintenance & updating of statutory books & records
filing of statutory annual returns
assistance with directors' & shareholders' meetings
provision of nominee directors' and shareholders' services
provision of registered office service
Tax Consultancy
preparation & filing of tax returns
tax planning
assistance & advice on tax investigation & field audit
Company Dissolution
deregistration
formal liquidation
Recruitment of Accountants
FIRM OFFICERS
The following are the personal details of our Officers you may contact with: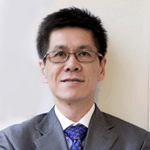 Mr. Edwin K F Cheung
POSITION
Partner
QUALIFICATION
Certified Public Accountant, Associate Member of the Institute of Chartered Accountants, Associate Member of Hong Kong Society of Accountants
EDUCATION
Graduated with an Master Degree in Business Administration (Marketing) from City University of London in England
LANGUAGE
English, Cantonese, Mandarin
EXPERIENCE
More than 20 years' experience in audit firms, like KPMG Peat Marwick, Nelson Wheeler
SPECIALIZATION
Tax consultancy, insolvency & auditing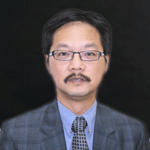 Mr. Logan Y W Siu
POSITION
Principal
QUALIFICATION
Certified Public Accountant, Associate Member of the Institute of Chartered Accountants, Associate Member of Hong Kong Society of Accountants
LANGUAGE
English, Cantonese, Mandarin
EXPERIENCE
More than 20 years' experience, including working experience in China, in which around 7 years gained in KPMG Peat Marwick
SPECIALIZATION
Auditing, special investigation and due diligence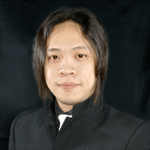 Mr. Ken Lai
POSITION
Japanese Translator
LANGUAGE
Japanese, Cantonese
SPECIALIZATION
Japanese translation